Foto credits: Maarten de Kok photography
Groningen staat niet bekend om zijn levendige hostelcultuur, terwijl de stad meer en meer volloopt met toeristen, backpackers en internationale studenten. Naast de bouw van The Student Hotel opent een alternatief crowdfunding project deze zomer haar zeecontainerdeuren: Rebel Rebel Hostel.
Op het voormalig Suikerunieterrein – een industriële locatie op steenworp afstand van het centrum van Groningen – is een plek in ontwikkeling waar gasten voor comfort en gezelligheid bijeen zullen komen. Hoewel een Aupingmatras niet helemaal in het plaatje past, staat duurzaamheid wel voorop. Zo is het eerste bed gemaakt van pallets en roeispanen die opgepikt zijn na het grootschalige lustrum van het Groningse corps Vindicat.
Allereerst zullen zes zeecontainers dienen als enerzijds drie aparte slaapzalen, en anderzijds een gemeenschappelijke keuken en bar. Het voormalig Suikerunieterrein zal zo nog bloeiender worden, want naast het hostel vestigden zich er ook al verscheidene ateliers en de nieuwe clublocatie van het elektronische walhalla Paradigm.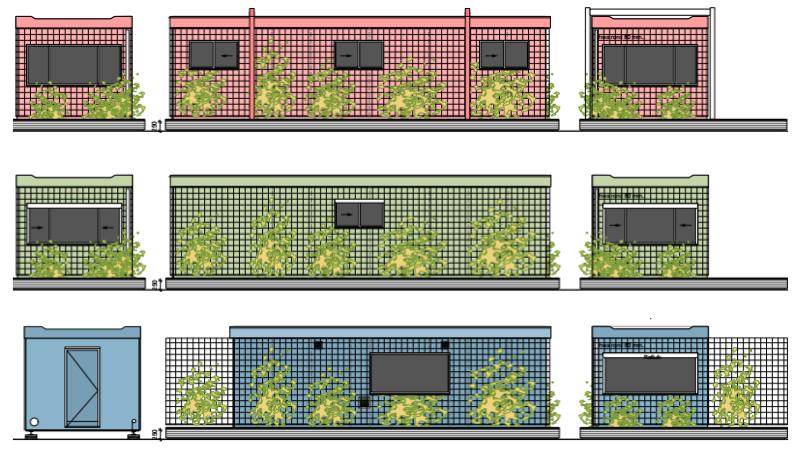 Door middel van crowdfunding wil Rebel Rebel mensen betrekken bij het initiatief en het gezamenlijk tot een groot succes maken. Niet alleen geld, ook spullen en kennis zijn van harte welkom. Be their guest!