Hello Spring Cocktail Event by Style My Day x Lenovo
Hoe luid je de lente beter in dan met een cocktail in de hand in de nieuwste hotspot van Amsterdam: The Avocado Show? Lonneke Nooteboom van Style My Day sloeg de handen ineen met Lenovo voor het Hello Spring cocktailevenement om de eerste dag van de lente te vieren.
Vooraf was ik ietwat confused over de combinatie van cocktails, avocado's, mode en Lenovo, maar deze 4 ingrediënten bleken goed te blenden. Op het gebied van moderne technologie schaar ik mezelf eerder tot de early majority dan tot de early adopters (zo had ik geen idee dat Motorola onderdeel van Lenovo is), maar spelen met de gadgets bleek verrassend leuk en bovendien: je hoeft er geen whizzkid voor te zijn.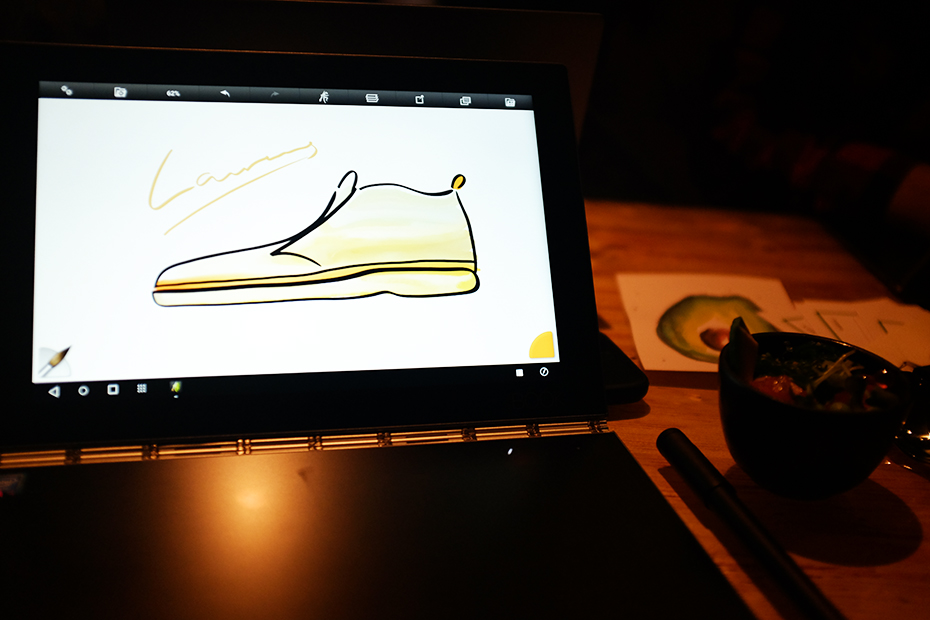 Zo mochten we aan de slag met het Yoga Book. Dit is een tablet waarop je schetsen en tekeningen kunt maken, die je direct op het scherm ziet verschijnen en kunt bewerken. De opdracht was om jouw favoriete stijlitem van het moment te tekenen. Hoewel het mijn +1 beduidend beter af ging, waande ik me toch even een illustrator in de dop. Ook fotografie kwam aan bod in de vorm van de handige Lenovo Moto Z Play. Nu is foto's maken niet echt mijn ding, dus stortte ik me op het ruime assortiment aan smartphones, aangezien ik onlangs mijn iPhone in een bomvolle Melkweg op de grond liet vallen. Conclusie na een adviserend gesprek met een expert: misschien staar ik me dit keer niet blind op de iPhone-familie, maar ga ik kijken wat Motorola te bieden heeft.
Van al dat gepraat over technologie krijg je honger, maar gelukkig zaten we om eten niet verlegen. Natuurlijk mochten we verschillende avocadogerechten proeven en die waren stuk voor stuk erg lekker. De koks van The Avocado Show hebben me in ieder geval overtuigd om een keer zo'n felbegeerd tafeltje in hun restaurant te boeken. Met stip op nummer 1 in de categorie 'moet je proberen': de avocadoburger.