Vanaf vandaag kan je in microbenmuseum ARTIS-Micropia terecht voor een lesje in de liefde. En niet zomaar een liefdesles, want in het museum kom je bij The Science of Love er onder andere achter waardoor 'vlinders' in je buik ontstaan, welke rol lichaamsgeur speelt bij je partnerkeuze en kan je een heuse zoen-turorial volgen.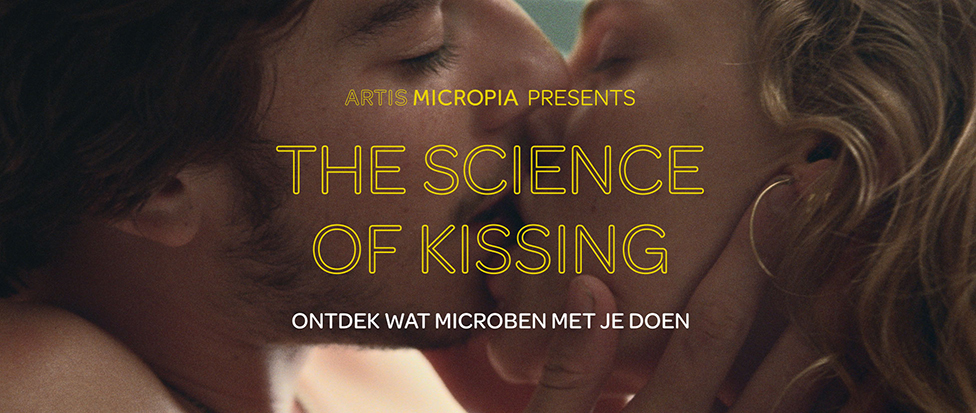 Onbewust leiden microben mensen namelijk naar hun meest ideale partner. Ze bepalen lichaamsgeur en of een eerste kus een succes is of niet. Zo is uit onderzoek gebleken dat tijdens een tongzoen van tien seconden ruim 80 miljoen microben worden uitgewisseld. In elke mond zitten tien miljard microben en voor ieder mens is de samenstelling daarvan uniek. Tijdens het tongzoenen breiden die unieke microben zich uit naar de mond van de zoenpartner: deze microben trainen het immuunsysteem en versterken de biodiversiteit in de mond. Het lichaam is hierdoor beter in staat om onwelkome bacteriële indringers buiten te houden.
The Science of Love is als een route uitgezet binnen Micropia. Je begint bij Lichaamsgeur en al wandelend en ontdekkend kom je langs onderwerpen als Vluggertje (microben zelf doen het namelijk ook, en zelfs heel veel én snel), Vlinders in je buik (ze bestaan echt!) en Soa's (niet alle microben zijn immers je vriend). Het is een ontzettend mooi gemaakte liefdesroute, die je vol passie een volleerd Doctor Love van je maakt.
Vanaf 28 september in Micropia.