De gemiddelde Nederlander fietst ieder jaar 1.000 kilometer door weer en wind. Dat klinkt lastig maar je kunt ook profiteren van de wind. Twee jonge Amsterdamse ontwerpers Hans-Erik Wagenaar en Gidon Krot bedachten samen met Eneco de Windrugzak: het geeft je letterlijk een steuntje in de rug.
De Windrugzak zorgt met behulp van een uitklapbaar wind-zeiltje ervoor dat de fietser minder hard hoeft te trappen en sneller vooruit gaat (met wind mee uiteraard…). Het is nu nog een prototype om de waarde van de wind wat kracht bij te zetten, maar bij enthousiasme overweegt de energieleverancier om een producent te zoeken. De Windrugzak wordt gemaakt met een 3D-printer en kan gebruikt worden vanaf matige wind (windkracht 4 tot 5). Het zeiltje is te verstellen zodat hij de meeste wind pakt.
Beide designers hebben een achtergrond in fashion. Wagenaar ontwerpt modeaccessoires en Krot werkt onder andere voor Nike, G-Star en SCOTCH & SODA. Zelf vinden ze het een enorme kick om te zien dat het product wat je hebt ontworpen en geproduceerd ook daadwerkelijk goed werkt, en dat helemaal bijzonder is om drie oer-Hollandse elementen als fietsen, zeilen en wind te combineren in een functioneel product.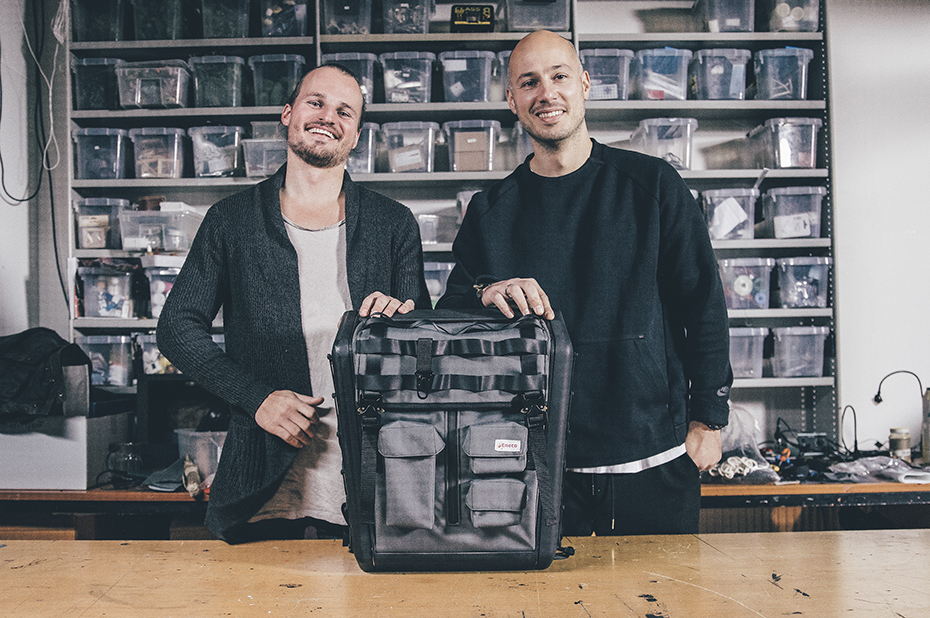 Interesse? Je kunt er eentje winnen op de site van Eneco. Of dus wachten of ze echt in productie gaan.